I really enjoyed this story. It is a detective crime novel that is set in South Hampton UK, the protagonist is a DI Helen Grace who has a heart of gold but a horrible past and deals with that past in a very peculiar way,all the while trying to solve a series of abductions that turn into murder with no rhyme or reason or so it seems but as the bodies keep piling up Helen Grace makes a discovery that puts her right in the center of all the victims , it seems she had saved them in the line of duty at some point in the past so this makes the killer someone who wants to get her attention, in the mean time she finds out that there was a mole leaking information from her group to the press no only that but – her partner Mark who just lost his wife and child to another man and drowns his sorrows in alcohol on a nightly basis…Helen Grace tries to mentor him instead of suspend him but instead she starts to fall in love with him and he falls hard for her but then she accuses him of being the mole and he loses his job and goes back to drinking. She later finds out that it was not Mark that was the mole but there is no time to waste another one of their group gets abducted and time is running out can she find the killer? Who is this person that wants her attention so much they are willing to kill for it?
Read the book and find out!
I would recommend this to those who enjoy gritty novels that keep you guessing to the very end.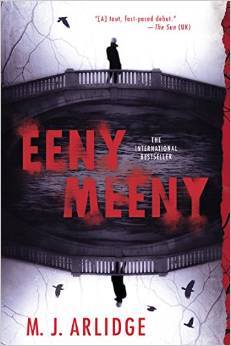 Paperback, 432 pages
Expected publication: June 2nd 2015 by NAL (first published 2014)